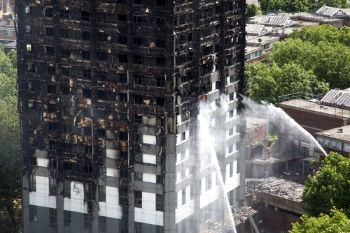 Developers and product manufacturers in the building sector will be forced to pay for the removal of unsafe cladding, the Government has announced as part of a raft of measures proposed to protect leaseholders.
Secretary of state for levelling up Michael Gove yesterday set out a series of proposals designed to protect leaseholders 'from paying the price for bad development.'
The amendments to the Building Safety Bill will encourage the industry to pay to fix historical problems, such as unsafe cladding. This should stop leaseholders being left with the bill.
'These measures will stop building owners passing all costs on to leaseholders and make sure any repairs are proportionate and necessary for their safety,' said Mr Gove.
'All industry must play a part, instead of continuing to profit whilst hardworking families struggle.
'We cannot allow those who do not take building safety seriously to build homes in the future, and for those not willing to play their part they must face consequences.'
The new powers will also allow the Government to block planning permission and building control sign-off on developments, and to be able to apply the new building safety levy to more developments.
Alongside further leaseholder legal protections, courts will also be given new powers to stop developers using shell companies, which make them difficult to trace or identify who they are run by.