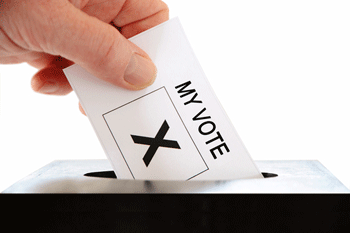 The Government plans to switch to the first-past-the-post system to elect mayors.
Mayoral elections currently use the supplementary vote system, under which secondary votes are counted if no one receives more than 50% of the vote.
However, home secretary Priti Patel has said primary legislation will be introduced 'when Parliamentary time allows' to change the system for combined authority mayors, as well as for the London mayor and police and crime commissioner elections.
Ms Patel said first-past-the-post provided 'strong and clear local accountability' and claimed 'transferable voting systems were rejected by the British people in 2011'.
But senior director at the Electoral Reform Society campaign group, Willie Sullivan, said: 'We need to be finding ways of increasing accountability for our politicians, improving our democracy and making it fit for the modern age instead of turning back the clock and adopting a discredited, outdated and broken voting system.'