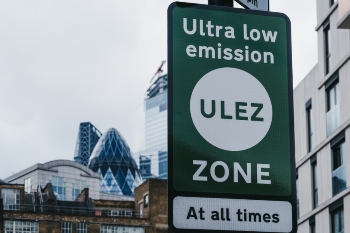 Nearly 4,000 premature deaths a year are linked to air pollution, with the greatest number of these deaths taking place in London's outer boroughs, which the ULEZ doesn't currently cover.
An analysis by City Hall last month also showed every hospital, medical centre and care home across the capital is located in areas that breach the new updated World Health Organization's guidelines for nitrogen dioxide and particulate matter.
It is also estimated that vehicle congestion cost the capital £5.1bn last year.
The TfL last year presented the mayor with a range of policy options for tackling air pollution, including introducing a Greater London Boundary Charge for vehicles driving into London, implementing a low-level daily Clean Air Charge for all but the cleanest vehicles, and extending the ULEZ to cover the whole of Greater London.
The mayor has decided his preferred option is to extend the ULEZ London-wide to the London LEZ boundary in 2023, subject to a public and stakeholder consultation. He has ruled out both the Clean Air Charge and the Greater London Boundary Charge as options.
'The triple challenges of tackling toxic air pollution, the climate emergency and congestion mean we need to further reduce emissions from vehicles in London. We simply don't have time to waste,' Mayor Khan will say.
'The climate emergency means we only have a small window of opportunity left to reduce carbon emissions to help save the planet. And despite the world-leading progress we have made over the last few years, there is still far too much toxic air pollution permanently damaging the lungs of young Londoners and leading to thousands of deaths every year, with the greatest number of deaths attributable to air pollution in outer London boroughs.'