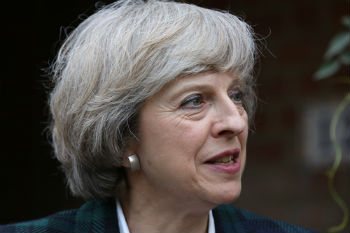 Prime minister Theresa May has confirmed that her government's renewed focus on housing will be reflected in the title of the Whitehall department that oversees the sector in the post-Grenfell Tower era.
The Department for Communities and Local Government (DCLG) will now be known as the Department for Housing, Communities and Local Government, with Sajid Javid remaining as secretary of state.
Mr Javid will be expected to deliver a much larger volume of new homes, as well as continue to oversee the Government's response to the Grenfell Tower fire, in which 71 people died in June.
Ms May has previously described the housing policy brief as her 'national mission'.
As part of the reshuffle, Marcus Jones has left his post as local government minister.
Mr Jones, a former leader of Nuneaton and Bedworth BC, has served at DCLG since May 2015.
Ms May has moved Mr Jones to the Conservative Party's central office, where he will serve as the party's deputy vice chair for local government.
Mr Jones will report to the new Conservative Party chair and former leader of Brentwood BC, Brandon Lewis, who has replaced Sir Patrick McLoughlin.
In a similar move to the DCLG rebrand, Ms May has renamed the Department of Health as the Department of Health and Social Care (DoHSC). See The MJ (£) for more on this story.