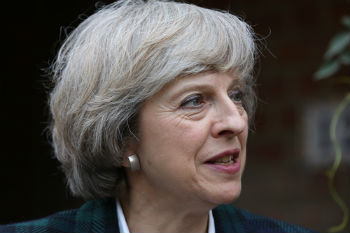 The prime minister has signalled her intention to exempt refuges from the housing benefit cap in a move welcomed by charities.
In Prime Minister's Questions yesterday, Theresa May said the Government was working towards protecting refuges from the impact of welfare reforms.
Mrs May told MPs: 'On the issue of domestic violence, we should across this House be doing all we can to stop these terrible crimes taking place and provide support to the victims and survivors of this crime.
'That's why we are working on exempting refuges from the cap.'
Women's Aid - who warned earlier this week more than two-thirds of domestic abuse refuges could be forced to close due to changes to housing benefit - welcomed the announcement.
'It is great news, and we do not doubt her commitment to tackling domestic abuse,' said Polly Neate, chief executive of Women's Aid.
'We hope as that, as this crisis abates, the Government will find a long-term sustainable funding solution for refuges, so that they do not keep lurching from crisis to crisis. We look forward to working with them on this.'