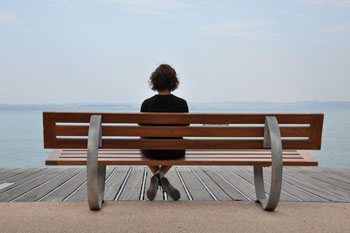 Local authority leaders have welcomed the Government's launch of a new loneliness strategy, but warned the funding will not be enough to deliver.
Prime minister Theresa May announced today that £1.8m will be made available to tackle loneliness as part of Whitehall's first ever cross-Government loneliness strategy.
The PM confirmed that all GPs in England will be able to refer patients experiencing loneliness to community activities and voluntary services by 2023, a practice known as 'social prescribing.'
Three quarters of GPs surveyed have said they are seeing between one and five people a day suffering from loneliness, which is linked to a range of damaging health impacts, like heart disease, strokes and Alzheimer's disease.
'Social prescribing' will allow GPs to direct patients to community workers offering tailored support to help people improve their health and wellbeing, instead of defaulting to medicine.
'Loneliness is a reality for too many people in our society today…it can affect anyone of any age and background,' Mrs May said.
'Across our communities there are people who can go for days, weeks or even a month without seeing a friend or family member.'
Minister for loneliness, Tracey Crouch commented: 'Nobody should feel alone or be left with no one to turn to. Loneliness is a serious issue that affects people of all ages and backgrounds and it is right that we tackle it head on.
'Our strategy sets out a powerful vision for addressing this generational challenge. By bringing together health services, businesses, local authorities, charities and community groups we will raise awareness of loneliness and help people build connections to lead happier and healthier lives.'
The Government invested nearly £4.5m into programmes to refer patients to community services such as walking clubs or arts activities last July. Responding to the announcement, Cllr Ian Hudspeth, chairman of the Local Government Association's Community Wellbeing Board said it was 'a positive move.'
However, he warned that the services that are used for 'social prescribing' are under pressure and so will struggle with the extra demand. He emphasised that £1.8m 'will not be enough' of a funding boost.
'Today's announcement that £1.8m will be available for more community spaces is an encouraging move, but it is also essential that the Government delivers more funding for essential services like social care and public health, in the upcoming budget,' said Cllr Hudspeth.
'To maximise the cost effectiveness of loneliness initiatives and improve health and wellbeing, we urge government to reverse reductions to councils' public health budgets and plug the funding gap facing adult social care which is set to exceed more than £3.5bn by 2025.'