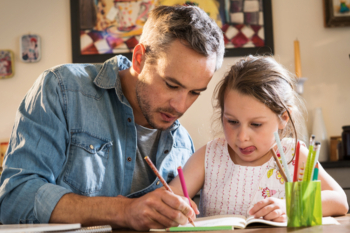 It is likely that many children receiving a home education are at risk because they are 'hidden from sight', children's services directors have warned.
A survey of local authorities by the Association of Directors of Children's Services (ADCS) has revealed that somewhere in the region of 57,800 children and young people were home schooled in 2018 - up from 45,500 in 2017 and 37,500 in 2016.
The responses to the survey, which came from 106 councils, suggest that nearly a third of home schooled children had some contact with children's services. An average of 11% of these were known to children's social care.
Commenting on the findings, Debbie Barnes, chair of the ADCS Educational Achievement Policy Committee, said: 'We know from our survey that the numbers of children being home educated have increased year on year for the past five years, this is only the children that we know of.
'There are likely to be many more children being home educated who are hidden from sight. We have no way of assuring ourselves that they are safe and receiving a good standard of education at home. This is not good enough.'
Ms Barnes said that the ADCS recognised that parents have the right to educate their children at home and said this worked best when parents and councils recognised each other's rights and responsibilities and worked together.
However, she warned: 'If the learning experience provided in the home does not meet children's needs, when schools are using home schooling as a means to illegally exclude children with special educational or behavioural needs, when parents use home schooling as a means to avoid attendance fines or as a cover to send their children to illegal schools, that's when we worry.'
'We hope the survey results will inform the ongoing national debate about home schooling as well as the government's thinking in light of its recent consultations and call for evidence on this topic and its ongoing review of exclusions,' Ms Barnes continued.
'How can we support families to make informed decisions, collectively ensure children and young people are not lost from sight, that their rights in terms of socialisation, health, and education are being met and that risks, however small, are minimised, should remain at the forefront of considerations at all times.'