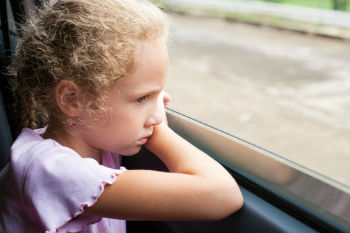 A quarter of 11-18 year olds have had three or more social workers over the past year, and a third do not fully understand why they are in care, a new survey has revealed.
The study, which has been conducted to measure the wellbeing of children in care, also found a fifth of 4-7 year olds do not know who their social worker is and nearly half (49%) of this age group do not understand why they are in care.
The study, published by Coram Voice and the University of Bristol, focuses on how children feel about their lives including their relationships, school experiences, bullying, feeling safe and receiving support.
Brigid Robinson, managing director of Coram Voice, said: 'Our Lives, Our Care gives us a unique understanding of what children and young people in care feel about their lives. Having someone they can trust is crucial to making sure they thrive, and it is concerning that many lack a stable relationship with their social worker.'
Professor Julie Selwyn, director of the University of Bristol's Hadley Centre for Adoption and Foster Care Studies, added: 'While there is still much more local authorities can do to improve services, it is important to recognise that most looked after children and young people felt that their lives were improving, felt satisfied and were positive about their futures.'
Read our blog from Dr Claire Baker on what children and young people living in care actually feel about their lives and care experience.