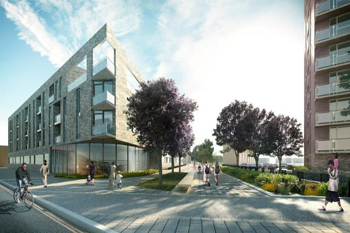 The £100m regeneration plans for Brunswick have been signed by Manchester City Council, announcing S4B as the chosen consortium to deliver the plans.
The 25-year regeneration scheme will include more than 500 new homes, 200 of which will be council properties. The refurbishment of more than 650 council homes, new road links, community facilities and a new retail area will also take place.
Nigel Murphy, Manchester City Council's executive member for housing and regeneration, said: 'Contracting S4B officially to the Brunswick PFI scheme marks the end of a long journey for local residents who have waited many years for their regeneration plans to become a reality. But this milestone also marks the beginning of an exciting chapter for the community who are looking forward to a much welcomed transformation of their neighbourhood.'
S4B was created specifically for this development and is made up of four specialist organisations.