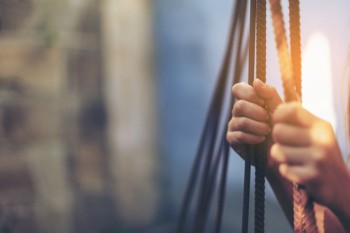 Manchester City Council has called on the Government to provide more support for victims of modern slavery.
The council's cabinet has 'unanimously' approved a 'Charter against modern slavery' as part of the Greater Manchester week of action against modern slavery.
The council has pledged to take measures to ensure its own procurement processes don't contribute to exploitation.
Manchester CC said it will take 'firm action' against any contractors that are not fully signed up to the Modern Slavery Act.
It has also pledged to publicise a robust whistle-blowing system for staff who suspect modern slavery.
'Modern slavery is the scourge of modern society. More vulnerable people than ever before are falling victims to exploitation with the numbers increasing year on year,' said Cllr Carl Ollerhead, executive member for finance.
'The exploitation of vulnerable people is unacceptable and we will play our part in trying to protect people from a life of abuse, exploitation and inhuman treatment and ensure that the organisations we work with play their part as well.'