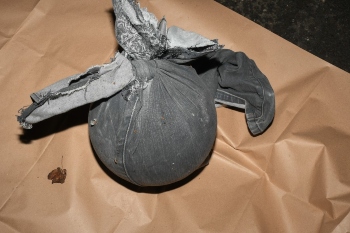 A man has been convicted of grievous bodily harm after he dropped a bowling ball on a council worker's head from an upper window.
The victim was clearing away a television from the side of the pavement outside Damien Hammond's house. Mr Hammond shouted down from his window that the television was his, before throwing the bowling ball out of the window.
The workman from Nottingham City Council suffered serious injuries, including a fractured skull and brain trauma.
Following a jury trial, Mr Hammond was found guilty of grievous bodily harm with intent and pleaded guilty to affray. He will be sentenced on 29 January 2021.