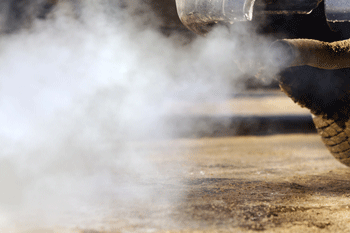 More than half (56%) of older people in England lived in an area which breached legal air pollution limits in 2015, according to new analysis.
Research by Labour found in 2015, more than seven million people aged 60 and over were living in areas where air quality limits for nitrogen dioxide were above the legal limit.
Outside of London; Yorkshire and the Humber had the highest percentage of people aged 60 and over living in areas breaching air quality standards at 79%.
'It cannot be right that the majority of older people live in areas with illegally poor and polluted air,' said Sue Hayman, Labour's shadow environment secretary.
'Despite losing repeatedly in the courts on this issue, spending taxpayers' money whilst doing so, the Government has completely failed to act on air pollution.'
Labour said they would introduce a new Clean Air Act to tackle illegal levels of air pollution if elected.