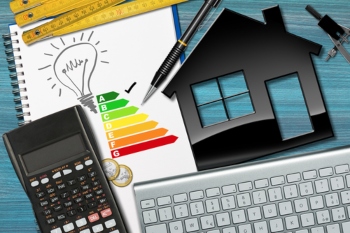 The majority of new homes in England are in the most energy efficient bands, according to the latest official figures.
In the last quarter 84% of new homes across the country were given an energy rating of A or B, compared to 79% in the previous quarter.
Published by the Ministry of Housing, Communities & Local Government (MHCLG), the figures also show that 392,000 domestic Energy Performance Certificates (EPCs) were lodged in England, an increase of 10% from the same quarter in 2019.
EPCs are mandatory for domestic buildings and provide new home owners with an indicator on how energy efficient their property is and how they can save on costs.
Commenting on the figures, housing secretary Robert Jenrick said: 'Building back greener and delivering quality energy efficient homes is a priority for this Government and these figures highlight our commitment to helping keep household bills low for people, while looking towards a more sustainable future.'