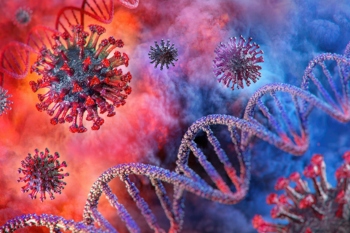 Essex, Oxfordshire and Berkshire have declared major incidents amid fears the rapid rise in COVID-19 cases could overwhelm health services.
The declarations, which allow the areas to seek further support from the Government, came in response to growing demand on health and social care services due to coronavirus.
Leader of Buckinghamshire Council, Martin Tett, said: 'Our rate in the over 60 years population is now putting our health and social care services under very severe pressure.
'The rates in this age group have gone up by more than 60% and we think this will continue at least for the next two weeks.'
Executive lead for Mid and South Essex health and care partnership, Anthony McKeever, added: 'We are taking every action possible within the NHS and across the wider health and social care partnerships in Essex to limit the impact on the NHS and the wider health system.
'This involves using critical care capacity elsewhere in Essex and the eastern region, and identifying additional locations and capacity to assist with the discharging of patients to reduce pressure on hospitals.'