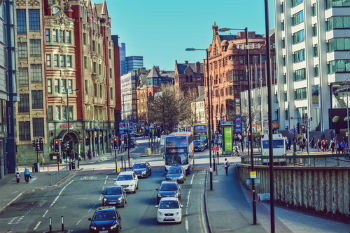 A major incident has been declared in Greater Manchester following a rise in COVID-19 cases.
The leader of Manchester City Council, Sir Richard Leese, said the move would enable a co-ordinated multi-agency response to take place.
He said: 'Although the council and partner organisations have been working closely to tackle the impacts of the pandemic since early this year, declaring a major incident means we can ramp this up further.
'It allows the establishment of a central command structure to oversee the response and enables agencies involved to draw on extra resources.'
A spokesperson from Greater Manchester Combined Authority said: 'This move by Greater Manchester's Strategic Coordination Group is simply to enable our public agencies to access any additional resources they need as quickly and efficiently as possible.
'This is no more than a boost to our capabilities at what is a challenging time for people in our city-region. It is absolutely appropriate for us to maximise our resources in the drive to reverse the spike in infection which we have witnessed in the last seven to 10 days.'
The mayor and other council leaders have called on the Government to extend the shielding arrangements in the areas that are subject to intervention and provide further financial support to local agencies.