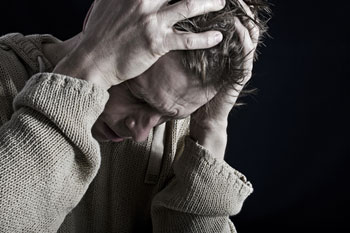 MPs report being 'sceptical' about the possibility of improving mental health treatment without undermining other NHS services.
The Public Accounts Committee has concluded Whitehall's ambition to improve mental health services is 'laudable' but, it cautioned, 'we are sceptical about whether this is affordable, or achievable without compromising other services'.
The committee members also warned pressures on the NHS' budget will make it very difficult to achieve 'parity of esteem' between mental and physical health.
The Liberal Democrat health spokesperson and leading mental health campaigner Norman Lamb reiterated the report's conclusions and called for more NHS funding.
'Plans to improve mental health services will come to nothing unless the government addresses the cash crisis facing the NHS,' he said.
'Most of us do not want a bargain basement NHS where people with mental ill health still suffer outrageous discrimination in terms of access to treatment.'
This week Mr Lamb launched a 'New Beveridge Group' of independent health experts to advise the Lib Dems on how best to ensure a properly funded NHS that treats mental and physical health equally.
'It's time to have a national conversation about how to ensure all patients, including those with mental health problems, are given the care they deserve,' he said.
'If providing an effective mental health system means raising taxes slightly, we should be prepared to say it.'