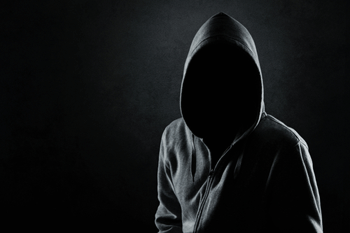 Young people have been failed in the 'most devastating way' by the Government, MPs have said, as they warn that youth violence is a 'social emergency'.
A new report from the Home Affairs Committee shows that the number of under-18s admitted to hospital with knife injuries rose by a third between 2013-14 and 2017-18.
It also shows that police-recorded homicides have increased by over a third in the last five years, and knife offences have risen by over 70%.
The committee argues that what it describes as the 'current epidemic of youth violence' has been exacerbated by cuts to youth services and police budgets.
It also says that the growing number of children being excluded from school and taken into care, and a failure of statutory agencies to keep young people safe from exploitation and violence, are also factors contributing to youth violence.
The chair of the committee, Yvette Cooper, criticised the Government's approach to tackling youth violence as 'completely inadequate'.
'Teenagers are dying on our streets, and yet our inquiry has found that the Government's response to the rise in serious youth violence is completely inadequate,' she said.
'They just haven't risen to the scale of the problem.'
The committee's report calls for stronger focus, leadership and direction from the Government, and says there should be an accountable leader in every local area reporting to the Prime Minister on action to bring serious violence down.
It also urges Whitehall to invest in youth services and prevention work, and to introduce a 'Youth Service Guarantee' to help prevent young people becoming caught up in violence.
'The Home Office has shamefully taken a hands-off approach to this crisis, but it is a national emergency and must be treated like one. They need to get a grip,' Ms Cooper added.
Sam Royston, director of policy and research at The Children's Society described the report as a 'wake-up call'.
'This report must act as a wake-up call to the Government to do far more to tackle growing levels of serious violence and knife crime affecting vulnerable young people, which are leaving some living in fear,' he said.
'Extra investment is needed in professional training, prevention, early intervention and youth services to help children overcome challenges in their lives and the Government must urgently address the £3bn shortfall facing council children's services departments by 2025.'
Responding to the report, the Home Office commented: 'The Committee's assessment fails to recognise the full range of urgent action the Government is taking to keep our communities safe – including extra police powers and resources.
'The Prime Minister and Home Secretary last week announced the recruitment of 20,000 more officers and a new national policing board, which will meet for the first time today (Wed), to drive the response to critical issues including serious violence.
'Police funding is increasing by more than £1 billion this year, including council tax and £100 million for forces worst affected by violent crime.
'We have made it simpler for officers to use stop and search, and our Offensive Weapons Act will stop knives making their way onto our streets in the first place.'