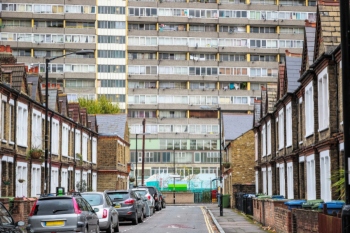 Mps have urged the chancellor to extend the £20 weekly increase for Universal Credit for at least a year to stop hundreds of thousands of people falling into poverty.
The Work and Pensions Committee also called on the Government to abandon plans to replace the rise with one-off payments, due to concerns over fraud and impact on the vulnerable.
Stephen Timms, chair of the committee, said: 'Removing the extra payment in March would represent a failure by Government – failure to recognise the reality of people struggling. Without regular support, hundreds of thousands of families will be swept into poverty or even destitution. Government must end the uncertainty and commit to extending this lifeline.
'The chancellor faces difficult decisions about the public finances. He may find it hard at present to make the increase permanent. But the pandemic's impact on the economy and livelihoods will, sadly, be with us for some time. An extension for a year should be the bare minimum.'
More than 30 Liberal Democrat council leaders and deputies have also written to the Government calling for the £20 uplift in Universal Credit introduced last March to be made permanent.