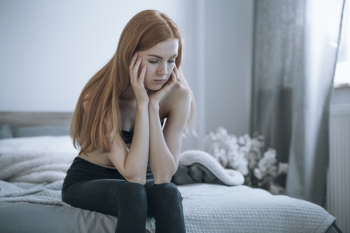 The Government's Obesity Strategy has been branded as 'dangerous' for people with negative body image by MPs.
The Women and Equalities Committee has warned the strategy could actually trigger eating disorders in the people it is designed to help. It also said the National Child Measurement Programme is 'likely to cause harm'.
In a new report, the committee is calling for an independent review of the strategy and for the use of the Body Mass Index (BMI) to be scrapped immediately.
Instead it wants a 'Health at Every Size' approach to be adopted to prioritises health lifestyle choices over correcting weight.
Caroline Nokes, chair of the committee, said: 'The use of BMI as a measure of healthy weight has become a kind of proxy or justification for weight shaming. This has to stop.
'We are particularly alarmed by the rise in eating disorders and concerned that the Obesity Strategy and data collection of obesity levels in kids make things worse by failing to promote healthy behaviours. The Government must ensure its policies are not contributing to body image pressures.'
The committee heard that just 96p is spent on research into eating disorders per person experiencing them. The report says this funding should match the amount spent on mental health issues at £9 per person.