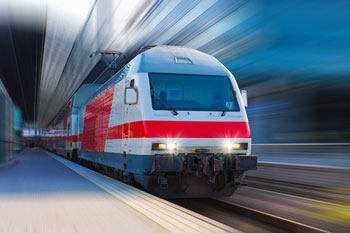 A group of over 80 Parliamentarians have written to the Chancellor arguing that the Government does not have to choose between HS2 and Northern Powerhouse Rail because 'we need both'.
The Northern Powerhouse All-Party Parliamentary Group welcomed Philip Hammond's commitment in the Spring Statement to Northern Powerhouse Rail (NPR).
They also welcomed his agreement to examine the £39bn business case submitted by Transport for the North – a down payment on the estimated£120bn needed by 2050 for major Northern Powerhouse specific transport and city region schemes.
In their letter, the northern MPs urged the Government to deliver NPR alongside HS2 to create a high-speed network for the whole of the country and open up labour markets for young people living in the North.
They also said it should be part of a wider package of infrastructure to rebalance the economy and narrow the North-South divide.
'As well as faster journey times, enhanced capacity and greater frequency, NPR would provide opportunities for our young people to secure the skilled jobs we need to drive productivity and link up the great cities of the North to stimulate economic growth,' said Kevin Hollinrake, MP for Thirsk and Malton and co-chair of the NP APPG.
'It is vital that NPR is delivered to the North alongside HS2, to create a high-speed network for the whole of the country and open up labour markets that are currently not accessible for young people across the North today. With HS2 and NPR it is not a case of either/or – we need both.'