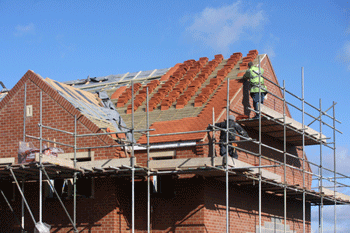 The Government must encourage the use of modern construction methods to solve the housing crisis, MPs have warned.
The housing, communities and local government committee said relying too much on traditional building techniques means the target of building 300,000 new homes by the mid-20s could be missed.
In a report the committee urges the Government to unlock the potential for modern methods including using new materials, digital working and precision manufacturing to build homes more quickly and cheaply while maintaining high standards.
It says a modern range of innovations can be used alongside traditional building methods to allow for greater use of off-site construction.
The committee's chair Clive Betts said: 'If the Government is to have any chance of meeting its target of 300,000 new homes a year it cannot simply rely on traditional methods of construction.
'They must make a serious effort to support the use of new and emerging technologies that have the potential to have a transformative impact on the speed, cost and quality of home building.'