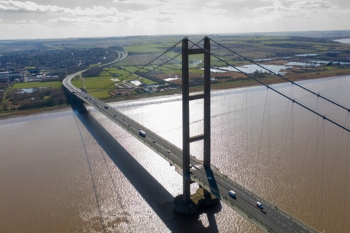 The levelling up agenda 'needs to move beyond rhetoric and on to delivery, requiring targets and metrics to enable Parliament and public to identify success', MPs have said.
In a new report, the Transport Select Committee pointed out that major transport infrastructure is at the centre of last year's National Infrastructure Strategy, which aims to support an 'infrastructure revolution' to reduce regional inequalities within the UK.
MPs said that while the pandemic continues, the Government should examine whether existing projects will deliver their intended strategic benefits and policy objectives.
The committee called on the Government to prioritise projects that support connectivity, growth and productivity and recommended a new framework for assessing individual projects, replacing benefit-cost ratios with a 'benefit-cost plus' system, 'to ensure value for money for the taxpayer while according due weight to geographic, environmental and social factors'.
The report highlighted several major transport infrastructure projects that have exceeded timelines and budgets, with senior management at government agencies 'apparently unaccountable for progress'.
It added that delivering such projects 'is a challenging and complex process made more difficult, and less transparent, by single specific targets' and recommended the introduction of floors and ceilings for project costs and timescales.
Committee chair Huw Merriman said: 'Too many projects start out with early political announcements but no clear view of the finish line. As a consequence, many overrun on time and budget without sufficient accountability. We see the benefit of a UK-wide infrastructure programme – we want the public to share that view, too. Government must set out the definition and metrics by which success will be defined.
'The changes to the Government's transport spending rules are welcome in order to deliver our net zero and regeneration targets. Too many projects have been focused in the most productive parts of the country purely because they deliver the greatest bang for the buck to the Treasury. However, the Government must continue to keep an eye on return to the taxpayer and not invest in "green" white elephants or projects which do not level up for those who most need it.'
MPs also called for the creation of a formal duty to inform Parliament's Select Committees about increased costs or delivery times for the roll-out of major transport infrastructure projects.
The Committee said it had also heard of predicted shortfalls in skills across project delivery, analysis, construction, engineering, management and leadership and called on the Government to develop and deliver a future skills plan in consultation to identify and address skills gaps that might delay projects.
This article first appeared on Transport Network