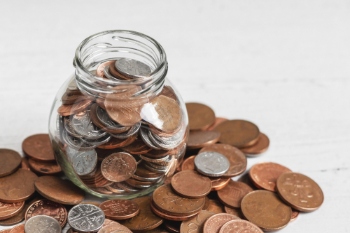 MPs have called for 'more information and more transparency' when it comes to levelling up grants and funding pots.
Clive Betts, chair of the Levelling Up, Housing and Communities (LUHC) Committee, has written to levelling-up minister Neil O'Brien asking for clarity around the funds available for the levelling-up agenda.
He said that the number of funding streams available makes it 'impossible for those outside DLUHC [Department for Levelling Up, Housing and Communities] to assess what precisely is going on.'
Mr Betts listed 10 different funds, including the UK Shared Prosperity Fund and the Community Ownership Fund, and asked the DLUHC to provide a detailed breakdown of which local authority was benefiting from each fund and how much they were getting.
He said that such a list should be published annually and added that he would also like a list of the councils which put in a bid for funding but were unsuccessful.
'Levelling-up is a crucial part of the Government's agenda but the complex array of grants and funding pots allocated by the DLUHC and other Government departments makes it difficult, if not impossible, to assess what precisely is going on to improve communities up and down the country,' Mr Betts said.
'As a committee, we want to track the progress of the Government's levelling-up policy and the funding available and how it is allocated. We will hold evidence sessions on this in the autumn, but to aid our work we are requesting more information and more transparency from the Government now.'
A DLUHC spokesperson said: 'The process for distributing Levelling Up funding has been published online for everyone to see – we will soon set out a plan for simplifying the way funds are delivered, enabling communities to invest in the priorities that matter to them.
'Our Levelling Up and Regeneration Bill will enshrine our 12 levelling up missions into law and an annual report will be published to track and monitor their progress.'