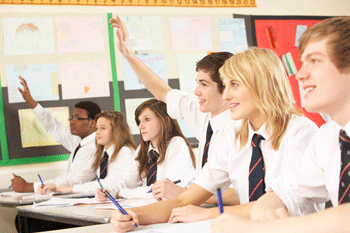 The Government has been urged to invest £1bn for schools and colleges to fix the 'broken' education funding system by the Education Committee.
In a new report, the committee? warns funding has not kept pace with the rising demands placed on schools and colleges.
It also found schools are increasingly being asked to cover additional services – such as mental health and more complex special educational needs provision.
The report calls on the Government commit to a multi-billion cash injection, urgently address the underfunding in further education, and increase high needs funding for special educational needs and disabilities.
It also wants the full roll-out of the National Funding Formula implemented as soon as feasible.
Robert Halfon, chair of the Education Committee, said: 'Substantial amounts of money have been allocated to education by the Government, but spending has not kept pace with the growing demands placed on our schools and colleges. Alongside the ten-year plan, the Government needs to cover the 8% funding gap currently faced by schools.
'There is a crisis of confidence in the ability of mainstream schools to provide adequate SEND support. This needs to be tackled through increased school funding to support better early intervention. The Government must also spend an extra £1bn to address the projected high needs deficit.
'There should be automatic enrolment so all eligible students receive Pupil Premium, and previously unclaimed money should be clawed back from the Treasury to help the most disadvantaged pupils.'
A Department for Education spokesperson said: 'While it is accurate to say that school funding is at its highest level, we do recognise that there are budgeting challenges. This government is investing more than ever before in early education and childcare and since 2010 the overall core schools budget for 5 to 16 year olds has been protected in real terms.
'We have also protected the base rate of funding for 16 to 19 year olds until 2020 and are providing additional funding for the delivery of the new gold standard T Levels, rising to an additional £500m every year once they are fully rolled out.'