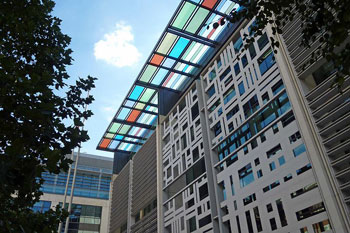 The Ministry of Housing, Communities and Local Government (MHCLG) is setting up a second headquarters in the Black Country as part of plans to shift civil servants away from the capital.
The Government's first ministerial department based outside of London will be located in Wolverhampton, creating 300 new roles in the region.
The 'historic' move has been welcomed by the leader of City of Wolverhampton Council, who said they had made a compelling case to the Government for the relocation.
Cllr Ian Brookfield said: 'This is a huge vote of confidence in the City of Wolverhampton and we are delighted to have been chosen to host this historic move away from Whitehall.
'The kudos of being the first place outside of Whitehall to host a Government department will create a real buzz and interest in our city, attracting further investment which is exactly what we want to be able to 'relight' Wolverhampton after the pandemic.
'When the idea of MHCLG moving out of London was first discussed last year, the council, local MPs and other stakeholders lobbied hard to make it a reality and that has paid off.'
The move is part of plans to have at least 800 roles outside of London by 2030, including 50% of the most senior positions.
Communities secretary Robert Jenrick said: 'With a dual headquarters in Wolverhampton my department will not only change where we work but how we work, signalling the end of the Whitehall knows best approach. All of us at the department are looking forward to having the opportunity to work there.
'This Government knows that by having more local voices at the heart of our policy development and delivery, we will support our communities more effectively, and we will continue to develop greater career options in government outside of London.'