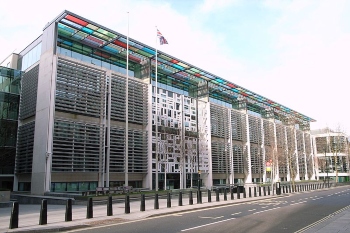 The Ministry of Housing, Communities and Local Government (MHCLG) is overly optimistic about councils' financial resilience after the pandemic, MPs have warned.
Systemic funding issues will mean councils will not be able to manage on reserves alone, and the department should be 'a better champion for local government within Whitehall', the Public Accounts Committee (PAC) has said.
In its latest report, the PAC praised the MHCLG for acting to bolster councils' finances during COVID-19, but highlighted the issues yet to come – and warned that the public would face paying more council tax for cut services in 2021-22.
PAC chair Meg Hillier, cautioned: 'MHCLG did step up to stave off a wave of council bankruptcies as a result of the pandemic but the long-term health of the sector is still precarious.
'The over-optimism about the resilience of the sector is very concerning. MHCLG needs to be a better champion for local government within Whitehall.'
Solace finance spokesperson, Martin Reeves, agreed MHCLG was working better with local government but added: 'Unfortunately, the same cannot be said for all parts of Government.
'In particular, there is a need for the Treasury to properly engage with local government on the challenges we face, and provide the financial certainty we need to deliver the best possible services and enable our communities to thrive.'
Chartered Institute of Public Finance and Accountancy chief executive Rob Whiteman agreed council taxpayers will soon be 'asking what their increased council tax bills are actually buying'.
He said: 'It remains clear that the system is fundamentally broken. It's time to get realistic about what is needed to ensure long-term resilience for local authorities with a reduction in services to those who need them.
The report has also highlighted the lack of data collection and information sharing prior to the pandemic, and said a system had to be scraped together quickly.
'That councils could deliver quickly is a credit to local finance teams but begs the question of why this was not in place before the pandemic and underlines the committee's long-standing concerns about the department's knowledge of the sector's financial challenges,' Ms Hillier said.
Responding to the report, a spokesperson for MHCLG said PAC had 'rightly recognised' its rapid response in helping councils during the pandemic.
But they added: 'We reject their other claims and continue to work closely with councils to ensure they have the resources they need to deliver vital services for their communities – including access to an extra £2.3bn this year.
'It is the responsibility of councils to manage their own budgets and they have all set balanced budgets for this year.'
Photo: Steve Cadman/flickr