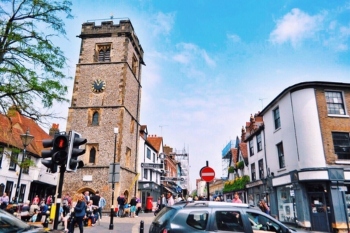 Luton Borough Council has urged residents to get tested for coronavirus after a rise in infections rates in the area.
The council has set up a special testing station at a local school for residents to get tested for the virus even if they don't have symptoms.
The council is also urging people to stay at home where possible, avoid meeting up in large groups, and wear a face covering in public spaces to avoid a local lockdown.
Cllr Khtija Malik, the council's portfolio holder for public health, said: 'We know the fantastic people of Luton will step up as they always do and help us get these messages out and ensure people are following the guidance. We really don't want another lockdown in Luton.'