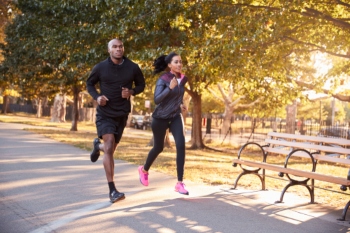 Local authorities should have a legal duty to provide and maintain sport and leisure facilities, according to a Lords Committee.
The call has been made in a new report, published by the Lords Sports and Recreation Committee, which calls for a new national plan for sport, health and wellbeing. It warns little progress has been made in tackling inactivity due to 'failings in sport and recreation policy and fragmented delivery'.
Under the plan, there would be a new statutory requirement for local authorities to provide and maintain adequate facilities for sport and physical activity, funded by the Treasury.
Lord Willis of Knaresborough, chair of the committee, said: 'To make the changes we need it is time for a new national plan for sport, health and wellbeing. That plan needs to be ambitious and coordinated, and carry the weight of the Government and Prime Minster behind it. That cannot be delivered if it is led by DCMS, a small department with an increasing focus on its digital portfolio. That is why we are calling for responsibility for sport policy to move to the Department of Health and be driven by a new minster for sport, health and wellbeing.
'The new plan would coordinate efforts of bodies such as Sport England, local authorities and schools to work together to make it easier for everyone to be more active. Our report sets out a number of key priorities and themes that could form the basis of the new national plan and make a real difference to activity levels across the country.'
Other recommendations include a review of the tax environment for the sport and recreation sector, making PE a core national curriculum subject in schools, and mandatory reporting in sport and recreation settings to tackle abuse.