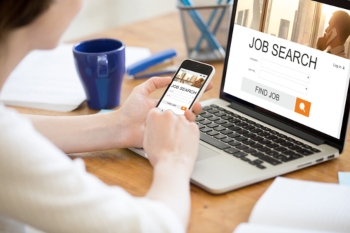 Targeted, local solutions will be needed to tackle long-term unemployment after the COVID-19 crisis, the Local Government Association (LGA) has warned.
A new report from the Learning and Work Institute estimates the number of long-term unemployed people in England could reach 1.2 million, with significant local variations.
The LGA said this will require local government to work in partnership with the Government to shape new or re-design existing Plan for Jobs initiatives and best invest in job creation.
Cllr James Jamieson, chairman of the LGA, said: 'There is much to be gained by national and local government combining resources and expertise to deliver for people and businesses hit hard by the crisis.
'As democratically elected leaders and place shapers, local government is the natural partner of central government and is ideally placed to try and ensure that those out of work as a result of the pandemic are supported back into employment as quickly as possible.'
Stephen Evans, chief executive of Learning and Work Institute, added: 'We must do all we can to get people back to work as quickly as possible. A joined-up approach between central and local government can be central to creating jobs, boosting skills and supporting people to find work.'