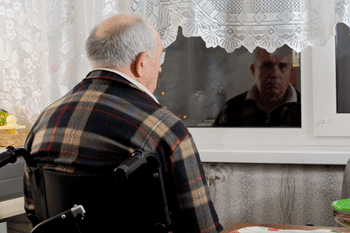 Chronic loneliness in older people is leading to a number of 'avoidable' poor health conditions, according to new research from Age UK.
The survey found that over one million people aged 65 or over said they were always or often lonely, which contributes to increased risk of cognitive decline, clinical dementia, high blood pressure and heart disease.
Campaigners are calling for tackling loneliness to be a top property for local health and care services, saying it has a similar impact on health as smoking 15 cigarettes a day.
Kate Jopling, director for the Campaign to End Loneliness, says: 'It is should be a grave concern to health and social care managers that so many older people are now severely lonely. The evidence is clear that loneliness leads to avoidable ill health. If we fail to take this public health issue seriously now we may end up pushing already stretched services to breaking point.
'There are many dedicated organisations out there working to support lonely older people, but they cannot solve the problem alone. We need national leadership on this issue – starting with recognition that investing in services that prevent loneliness today will help avoid a public health disaster in the future. This needs to be a top priority for every local health and care service.'
The Campaign to End Loneliness was founded by Age UK Oxfordshire, Independent Age, Manchester City Council, Royal Voluntary Service and Sense.