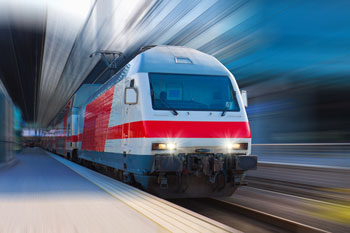 The chair of the committee overseeing the Crossrail project has accused London's transport commissioner of 'watering down' information sent to mayor Sadiq Khan.
Caroline Pidgeon named Mike Brown in an angry statement over the project to create a cross-London rail system which was supposed to open last December but has been put back to a date yet to be announced.
She said it was 'shameful' that no-one had taken responsibility for the delay.
A report on the scheme says Mr Brown 'must reflect on whether he is fit to continue to fulfil his role in TfL.'
It says concerns raised by the independent reviewer were largely ignored and the desire to achieve the completion date 'overpowered any professional and critical assessment of risk'.
Chair of TfL's transport committee Caroline Pidgeon said: 'It is a complete tragedy that one of the most highly anticipated engineering projects the world has ever seen has found itself in a mess of overspending, mismanagement and an embarrassingly long delay.
'Crossrail was supposed to be the beacon of modern 21st century engineering but its name is now tarnished with shame in the eyes of the London taxpayer who will have to foot the bill until its completion.
'The inability of senior figures in the project to push past their obsession with a December 2018 launch date is one of the main reasons why their dream did not become a reality.
'As a result, thousands of people who have invested in areas around Crossrail stations or those with small businesses have had to deal with longer commutes and major revenue losses.
'It is shameful that nobody at a senior level is willing to take responsibility for the failure of the project thus far. Crossrail's former chairman, Sir Terry Morgan stepped down, however, the evidence suggests that TfL Commissioner, Mike Brown, was at the centre of decisions to dilute important information sent to the Mayor.
'Crossrail will provide immeasurable benefits to London, once launched but vital lessons must be learned by the Mayor, TfL and Crossrail so we all can bring this sorry chapter of the project's journey to a close.'