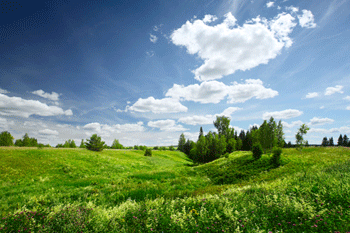 London's Green Belt is under 'greater threat than ever' despite Tory manifesto promises it would be 'safe under us'.
New research carried out by the London Green Belt Council and the Campaign to Protect Rural England (CPRE)—and published in the report Safe under us?— has revealed there are plans to build 123,528 homes on 203 sites within the capital's Green Belt.
The campaign groups surveyed 42 local planning authorities, which cover nearly 84% of all London Green Belt land, and found the majority of the proposed homes—94%—are on sites allocated by councils in their Local Plan documents.
The Government's planning framework states that only in 'exceptional' circumstances can councils build on Green Belt land.
However, Safe under Us? argued that unclear national planning guidance and inflated housing targets premised on unrealistic economic growth forecasts are forcing local authorities to give up Green Belt land to development.
'Promises were made in the Conservative general election manifesto that the Green Belt would be "Safe under us",' Richard Knox-Johnston, chair of the London Green Belt Council, said.
'However, councils are telling their residents that there is no alternative but to build in the Green Belt.'
'Our evidence shows that in spite of the government's promise, councils are responding to a series of national messages and policies which force them to release Green Belt land to receive financial incentives and avoid sanctions,' he continued.
Mr Knox-Johnston highlighted the problems of land banking, hoarding and delays in planning permission.
'The system is clearly not working and is not protecting the Green Belt. It seems likely that the Government target of two million homes by 2020 will not be met due to land banking and hoarding.
'By not taking action to unlock the land which already has planning permission, more pressure is being put on Green Belt land. We now need government to appreciate that this situation is not acceptable and to introduce measures to reinstate the protection of Green Belt as a matter of urgency.'
For more on the Green Belt debate read our feature, Do we REALLY need the Green Belt?