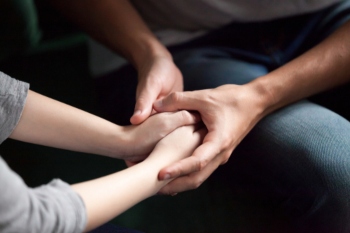 Barking and Dagenham Council has announced it will give paid leave for any of its staff who suffer the loss of an unborn baby.
Under the new scheme, employees of the council or their partners will be entitled to five days of full-paid leave.
Council workers will also be able to access a range of targeted support, including a buddy system to help them return to work.
Cllr Dominic Twomey, deputy leader of the council and cabinet member for finance, performance & core services, said: 'As a nation we need to do more to talk about miscarriages and remove the stigma surrounding the subject.
'It beggars belief that in 2021, parents who tragically suffer a miscarriage are left with little support, and in many cases, no option but to go back to work or be signed-off sick.
'We hope our changes will go some way to helping support our employees when they need it the most, while also encouraging other organisations to do the same.'
The Miscarriage Association said that around one in four pregnancies end in miscarriage in the country each year.