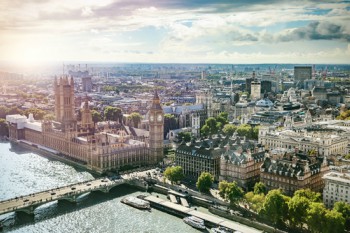 A team of council officers is hitting the streets in Westminster to crack down on unlawful Airbnb lettings.
The four-strong Housing Standards Task Force will look for evidence to prosecute landlords who break the government's 90-night limit on short-term lets.
The move follows Airbnb lettings in the borough more than doubling from 1,603 in 2015 to 3,621 this year.
The latest figures show 1,500 properties were being investigated by the council for unauthorised use for short lets.
Westminster Council says people letting their property all year round on a commercial basis, often for just one or two nights at a time, leads to a high level of anti-social behaviour and complaints.
Cllr Nickie Aiken, leader of Westminster City Council, said: 'I know there are many who legitimately and responsibly let out their homes for under 90 nights a year to make some extra money.
'However, some selfish people treat this as an entirely commercial enterprise, letting their property out for one or two nights at a time all year round, with little or no thought to the wider community.'