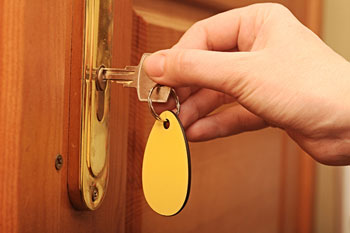 An innovative scheme launched by an east London council will enable tenants to buy a stake in their home while ensuring the local authority retains its housing stock.
In what is thought to be a national first, Barking and Dagenham Council says its 'right to invest' plan will help tenants get onto the housing ladder in the face of the capital's 'ridiculously expensive' property market.
It means tenants can purchase a stake of between 25% and 70% of their home, while also benefiting from their right to buy discount, and will pay rent to the council on the remaining share.
They will have to offer the council first refusal before they sell their share on the open market.
More than two million council homes have been sold since right to buy was introduced in the early 1980s, allowing tenants to buy the property they were renting.
The government relaunched the policy in 2012, increasing the discount and extending it to housing association tenants.
Barking and Dagenham council leader Darren Rodwell said: 'London's ridiculously expensive property market has meant the idea of home ownership for most ordinary people is just a pipedream.
'Barking and Dagenham has the lowest level of owner-occupation in London, so it is important that we help those on low incomes to get a foot on the housing ladder.
'This will also help create a stable community where no-one is left behind.'