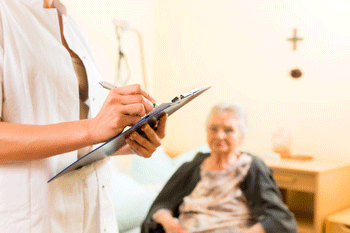 A new report has warned that unless Whitehall addresses the national social care crisis London's adult social care system faces a funding gap of £540m by 2025.
State of Adult Social Care, a report published by the umbrella group London Councils, reviews the progress made by the capital's services in improving efficiency and coping with budget pressures.
It calculates that London's boroughs achieved £480m in adult social care savings between 2015/16 and 2017/18 through increased efficiency.
One of the major ways local authorities in London have saved on social care is by supporting service users to stay in their own homes.
The capital now has the lowest rates of admission to nursing and residential homes per 100,000 people of any region in England.
The new report also argues that London boroughs have saved the NHS around £4.6m a year through avoiding unnecessary hospital stays.
'Boroughs are proud of the excellent work carried out by adult social care services across the capital,' said Cllr Ray Puddifoot, London Councils' executive member for health & care.
'The sector has shown itself capable of adapting, innovating, and achieving impressive efficiencies – even in the face of a highly-challenging financial environment.'
London Councils estimates that demographic changes in the city – in particular, an ageing population and a high proportion of people of working age needing social care provision – means that the gap between adult social care costs and the funding provided to boroughs will reach £540m by 2025.
'The capital's growing population means more and more Londoners need social care. It's vital that services get the resources they need to cope with increasing levels of demand,' said Cllr Puddifoot.