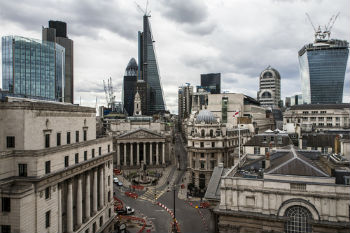 The rollout of Universal Credit is leading to thousands of council tenants falling behind on rent payments, new research commissioned by London Councils has found.
Two-thirds of tenants saw a 'significant' increase in rent arrears, averaging £240, within 12 weeks of claiming Universal Credit according to the report from the Smith Institute, commissioned by Southwark LBC on behalf of London Councils.
The think-tank calculated if the 135,000 pre-pandemic council tenants in London claiming Housing Benefit were all moved to Universal Credit in line with Government plans, rental arrears would exceed £23m.
The problem is attributed to the initial five-week 'assessment period' during which no payments can be made, due to Universal Credit being paid monthly in arrears – although a repayable loan can be made in some cases.
London Councils is pressing for a non-repayable grant for new claimants, based on an estimate of their Universal Credit entitlement, to be paid immediately.
Cllr Muhammed Butt, London Councils' executive member for welfare, empowerment and inclusion, said: 'The five-week wait leads to low-income households piling up debts, which undermines Universal Credit's effectiveness as a welfare support measure but also contributes to the serious finance pressures faced by councils and other social landlords.'
During the coronavirus pandemic the number of Universal Credit claimants nationally rose from 2.9 million to 5.3 million, including 500,000 in London.
Southwark LBC was one of the first authorities in the country to see the full roll-out of Universal Credit.
Southwark's cabinet member for finance, Cllr Victoria Mills, said: 'We are acutely aware of the negative impact of Universal Credit on those who pay council rent. Simply put, when tenants transition to Universal Credit they almost always fall into debt and poverty, usually without recovery.
'We have long pressed the government to reduce the minimum five-week wait for people claiming Universal Credit to ensure they get money before they fall into serious new arrears.
'Should the government fail to act now, local authorities will be left to bear the brunt of a crisis in poverty and unemployment.'
A spokesman for the Department of Work and Pensions said: 'No one has to wait five weeks for payment and more than one million advances have been paid since mid-March to help those most vulnerable.
'It is wrong to attribute a rise in rent arrears solely to Universal Credit as many tenants moving on to the benefit may already be in financial difficulty.'