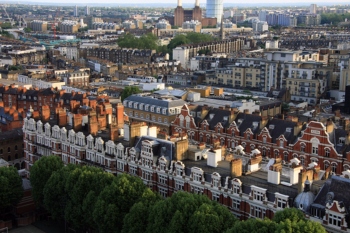 London could face a 86,000 shortfall of new homes over the next decade due to 'over optimistic projections', new research has argued.
Planning and development consultancy Lichfields found the London boroughs have identified land for 498,000 new homes up to 2029. However, it warned that many of these projections are out-of-date and could realistically only deliver 400,000 homes.
Harry Bennett, senior planner at Lichfields, said: 'While one could never expect any local planning authority to be 100% accurate in forecasting its supply, our analysis shows the London boroughs forecasts are often out-of-date and – on average – are overestimating the supply of homes even in the following year by a significant margin.
'Borough forecasts do not appear to be accounting for inherent difficulty of turning theoretical capacity into actual supply in the context of the practical difficulties bringing forward development in London.'
The analysis found that boroughs publishing monitoring data more regularly come closer to accurately predicting housing supply levels in their area. Only one published detailed information on its land supply that included the clear evidence on sites necessary to satisfy the national policy requirements of the NPPF.