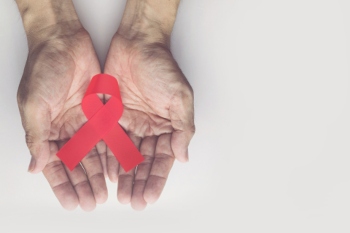 Over 30 organisations have joined together in an effort to make London the first city in the world to stop new HIV infections.
London is a leading city for HIV diagnosis and treatment, with 95% of people with HIV diagnosed, 98% of whom are on treatment and 97% of those with the HIV virus suppressed.
Now 22 not-for-profit organisations and nine NHS Trusts are working together to deliver 12 projects to the value of £1m aimed at making preventable deaths from HIV a thing of the past.
The funding from NHS England and NHS Improvement London will allow more HIV testing, ensure more people with HIV stay on treatment and support more people with HIV to live well.
The projects will be tailored to meet the needs of vulnerable groups including people who are homeless, people struggling with loneliness or social isolation, migrants, people with substance misuse issues, older women who are living with HIV, and people from black and minority ethnic populations.
'HIV remains an important problem in London, with the infection impacting on Londoners more than any other part of the UK, particularly among some of the most vulnerable communities,' said Professor Jane Anderson, co-chair Fast-Track Cities London, consultant physician and director of the Centre for the Study of Sexual Health and HIV, Homerton University Hospital.
'The work, over many years, of the HIV community, professional clinical teams, the voluntary sector, local authorities and the NHS has made London a world leader in terms of diagnosis and treatment.
'Yet with our aim to end new HIV infections in London, it becomes more critical that we focus on the needs of the most vulnerable, including those who are socially excluded or economically disadvantaged.
'It means doing things differently, working in innovative partnerships with the voluntary sector, and strengthening our outreach programmes to better test, treat and care for those in need. The 12 new projects will provide new insights into how to do this best and invaluable lessons for the whole of London and beyond.'
'London is proud of its record in diagnosing and treating people with HIV, with just 5% of Londoners with HIV undiagnosed,' said Sir David Sloman, regional director for the NHS in London.
'This funding is part of £6m of NHS funding over the next three years that will help us to do more, getting our Capital faster and further towards achieving zero new HIV infections, zero preventable deaths and zero stigma.'
Mayor of London, Sadiq Khan, commented: 'I'm proud that London is leading the way in tackling HIV and is on course to be the first city to prevent new infections.
'We're committed to ending the transmission of HIV by 2030 and tackling the stigma associated with it, and we continue to share our progress with other cities across the world through the Fast-Track Cities partnership.
'I'm pleased that this new funding will help to extend our work and I will continue to push for Londoners to be able to access the prevention, treatment and support they need.'
Cllr Ray Puddifoot, London Councils' executive member for Health and Care, said London boroughs were 'proud' to be part of this effort.
'We've made huge progress on reducing HIV in the last decade, but we're keenly aware that HIV remains a major public health challenge,' he said.
'Boroughs are as committed as ever to working with each other and our health and community partners to continue London's progress. Together we can achieve zero new HIV diagnoses by 2030.'