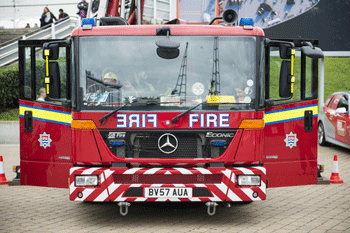 A 'decade of localism' has led to wide differences in standards of fire services, inspectors have warned.
HM Inspectorate of Constabulary and Fire & Rescue Services said most services are good at responding to emergencies and are rightly focused on prevention activities.
But, the inspectorate warned, there is too much variation in how well the public are protected, how quickly emergencies are responded to and how well services look after their staff.
The report found that some services have faced 'significant' funding reductions, hampering the service they provide the public.
It highlighted a 'serious gap' in Manchester – scene of an attack at a pop concert two years ago in which 23 people died – in responding to terrorist incidents because it has to rely on specialist firefighters travelling from Merseyside.
Local government leaders said they supported the report's call for the Home Office to consider resourcing issues.
HM Inspector of Fire and Rescue Services Zoë Billingham said: 'We are pleased that fire and rescue services show real strengths in training for and responding to emergencies – this work undoubtedly saves many lives.
'However, it is concerning that there is too much variation in how fire and rescue services operate, resulting in a postcode lottery in the standards of service the public receives.'
Cllr Ian Stephens, chair of the Local Government Association's fire services management committee, said: 'The report's recommendations in respect of consistency are ones we can support.
'However, defining high-risk premises and related auditing processes should be considered in accordance with the recommendations of the Hackitt Review.
'We already work very closely with the Home Office and the National Fire Chiefs Council and look forward to discussing how we can take these recommendations forward.'