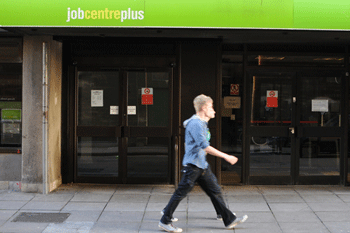 Millions of people will be abandoned to an unemployment 'twilight zone' unless skills and jobs schemes are localised, according to the new chair of the Local Government Association.
Cllr David Sparks will call for new powers to be transferred to councils as part of a 'radical overhaul' when he addresses the LGA annual conference in Bournemouth this afternoon.
They should include new locally-led youth job centres, the transfer of further education funding to local authorities to ensure a better match between training and jobs, and devolving national youth engagement schemes to councils.
Local government should also have a more central role in delivering national schemes aimed at boosting skills and helping people back into employment.
The proposals are outlined in a new report from the LGA, Investing In Our Nation's Future, The First 100 Days of The Next Government. It warns the current system is 'confusing, fragmented, untargeted and ineffective' and will result in eight million people either out of work or in a job they are over-qualified for within a decade. The LGA estimates this could cost the Government £164bn in tax receipts by 2022.
Cllr Sparks will say the report offers the next Government 'a ready-made, fully-costed, long-term answer to the hard questions they will face' after the 2015 election.
'These significant proposals include councils being at the forefront of tackling the growing skills crisis. We have a once-in-a-lifetime opportunity to enable everyone to benefit from growth and ensure they are fully equipped with the skills they need to compete for future jobs.
'The current system for getting the unemployed into work needs radical reform. Hundreds of thousands of people – a lost generation – are being let down and sucked into an unemployment twilight zone, through no fault of their own. This staggering situation is only going to worsen without swift and decisive action.
'Councils are doing everything they can but the current system is a maze of fragmented and overlapping schemes. This has to change for the future economic prosperity of this country.
'The solution is to ensure councils can target training and employment funds, and join up with services such as jobs centres. Local authorities – not central government – best understand the needs of their residents and how to address their skills needs. From the older generation to the ten year-olds sitting in classrooms today, we all face being unleashed into this system that is still broken and swamped with unemployment in eight years' time.'