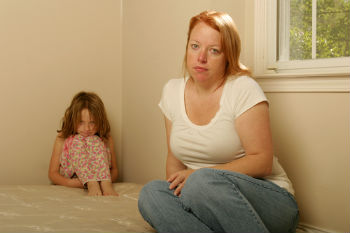 Councils should be allocated an extra £275m to help give emergency support to families in crisis, a charity has said.
Analysis by the Children's Society has revealed that funding for local emergency support schemes has fallen by 86% - £250m - since 2010.
The research found that £291m was spent on the Discretionary Social Fund in 2010/11, compared to just £41m on the replacement Local Welfare Assistance schemes in 2018/19.
The charity discovered around 63% of councils reduced their spending on welfare assistance between 2015/16 and 2018/19. One in three of these decreased spending by more than 50%.
The Children's Society and the Trussell Trust said that reductions to the scheme, which offers emergency support to families in crisis, were 'extremely worrying'.
Mark Russell, chief executive of The Children's Society, said: 'While the recent hardship fund from the government is welcome, once used for council tax relief it is unlikely there will be enough to allow councils to rebuild the welfare support that is needed. Without more urgent investment vulnerable households will be left to fall through the cracks.'
The Local Government Association (LGA) agreed that councils were unlikely to provide the level of support people need without additional funding.
Cllr Richard Watts, chair of the LGA's Resources Board, said: 'The impacts of the current crisis are likely to be felt in our communities for some time to come. It is therefore vital that councils have the tools they need to ensure that all of our diverse communities have the best possible chance of contributing to and benefiting from economic recovery.
'Many councils will find it hard to sustain the levels of support that people are likely to need without additional funding. With the right funding and flexibilities, councils can better support low-income and disadvantaged households, lift thousands out of poverty and help the Government realise its commitment to level up communities across the country.'