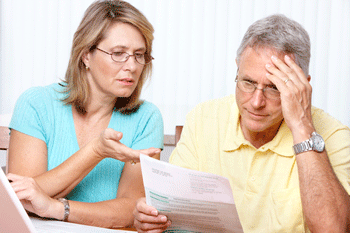 Councils and energy companies rank lowest for their billing practices, new research reveals.
Specialist outsourcer Echo Managed Services (EMS) has unveiled the best and worst sectors for billing customers, scoring them on an index of 10.
Councils and energy companies came in at the bottom with 6.88 and 7.08 respectively.
Mobile phone (7.57) and credit card (7.43) companies came out top.
'While not huge, the gap between the highest and lowest performers is significant enough to cause concern,' said EMS' managing director Nigel Baker.
'It's interesting to see that the businesses operating in competitive markets are the ones that are coming out best when it comes to their billing practices.
'Clearly, those that are competing for customers are much more in touch with how good billing practices can affect customers' feelings and loyalty towards a company and ultimately impact on the bottom line.'
EMS also asked a nationally representative sample of 1,000 UK adults about their experiences with online billing.
It revealed 70% of consumers preferred digital methods of bill communication, while over a third stated that online is the only method by which they want to receive their bills.
Despite this, EMS' research also revealed people were becoming detached from the services they're paying for.
Over 1 in 10 people stated that online billing has made them less aware of what they pay each period, while 17% only notice the bill amount if it's higher than expected.