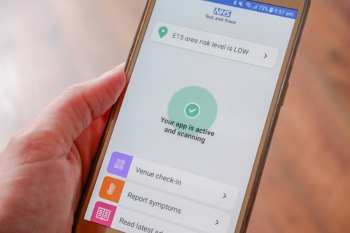 Local government has been included on a list of sectors that may be allowed to ignore COVID self-isolation rules, the Government has confirmed today.
Ministers have said that local authorities can put forward a limited number of named workers that will be allowed to leave self-isolation to undertake critical work.
The measure, which will be place until 16 August, will only apply to people that have tested negative for COVID-19 and who are fully vaccinated.
However, the Government warned that the measure was not intended to avoid all disruption to services but more to maintain critical services.
The guidance states: 'Permission to attend work is contingent on following certain controls, agreed by the Department of Health and Social Care, to mitigate the risk of increased infection. This is not a blanket exemption for all workers in a sector.'
Speaking to Sky News this morning, environment secretary George Eustice said: 'We are still trying to dampen the pace and velocity at which this infection is spreading because we have to keep a very close eye on those hospitalisations.'
Photo: Esther Barry / Shutterstock.com