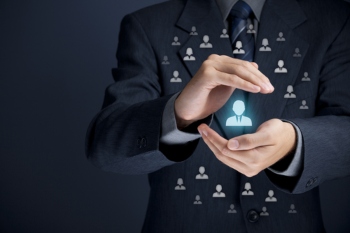 Trust in the UK government has dropped significantly over the last few years, and this played out in recent local elections with citizens around the UK taking to the polls to elect new local councillors. With divisive political issues at play nationally, local councillors have their work cut out to deliver on their promises in order to regain citizen trust.
While understanding citizen needs and experiences is essential to regaining trust, public sector organisations shouldn't forget that employee needs are just as important in this. Viewing these groups as two halves of the same whole rather than as separate entities is vital to creating a consistent experience of public services, because engaged employees lead to better service delivery for citizens.
Redefining a 'good citizen experience'
The ability of local councils and authorities to measure and act on both the citizen and the employee experience is fundamental to improving the public services people interact with every day. Central to this is understanding citizens' local needs, and the UK's emphasis around Levelling Up signals exactly this.
The government's recent whitepaper on the topic explores how it will spread opportunity more evenly across the UK, including more investment in skills bootcamps; extra funding for 101 towns across England to unleash their economic potential; and a £4.8bn infrastructure package of investment for towns across the UK - so the appetite and funding exists to respond to needs locally. Understanding citizens' needs and then acting to support them helps local councils and authorities deliver better programmes, policies, initiatives and, critically, services - all of which leads to better citizen outcomes.
Engaging citizens and employees together
A key part of delivering better public services and outcomes is focusing on the employee. It's vital for employees to understand the type of citizen experience that public sector leaders are trying to create, and then to provide them with the tools, processes and procedures they need to make these experiences successful.
Citizens and employees need to be engaged and have positive and streamlined experiences. Public sector leaders must recognise that for citizens, the most important thing to deliver is a good service and better outcomes - and critical to achieving this is concentrating on the engagement and satisfaction of council employees, enabling and motivating them to focus on delivering excellent services.
An essential part of this is considering the end-to-end service, which includes back-office processes and systems. Slow and disjointed back-office systems and processes will lead to employee frustration at the lack of interoperability. Local councils and authorities need to consider delivering a total experience that encompasses the citizen experience alongside the employee experience, instead of siloed programmes. And with trust in the UK government being at an all-time low according to Edelman's Trust Barometer 2022, this is more important than ever.
Achieving this in practice
Success comes with listening to and acting on citizen and employee voices. This means going further than annual resident surveys, employee surveys, and post-transaction surveys - it's about building a holistic programme. That includes capturing solicited feedback across regular relational surveys, citizen journey stages, and post-service interactions to build a true picture of what is and isn't working in service delivery.
However, the renewed citizen and employee experiences shouldn't just centre around solicited feedback from surveys. Local councils and authorities should use advanced AI and machine learning to capture unsolicited feedback such as emotions, sentiment, intent, and needs across the data they're capturing through citizen-facing channels, including email, chat, social, and contact centre. This will help build a holistic view of what is and isn't working across services and what citizens actually need - enabling them to act to make improvements to services, policies, initiatives and programmes.
Put simply, to deliver impactful change local councils and authorities need to continually listen to citizens and employees, understand what is driving positive or negative experiences, and take action to make continuous improvement. Only then will local councils and authorities deliver better citizen outcomes, rebuild trust, and deliver impactful change for society.
Christina Butterfield is head of EMEA public sector industry advisory at Qualtrics