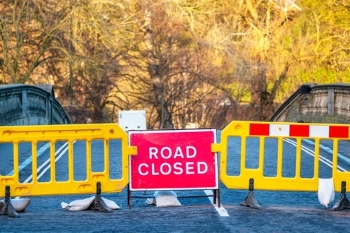 The number of local road bridges that fully collapsed in Great Britain last year increased by 70%, while the overall number of substandard structures rose for the second year running to reach 3,211, according to a major survey.
The number of structures that collapsed increased from 10 to 17 while the number of substandard bridges saw a 3.4% increase on the 3,105 figure at the end of 2020 and up 5% on the 3,055 figure a year before that.
The £1.16bn estimated cost to bring all the substandard bridges back up to perfect condition was up slightly on the £992m figure of a year earlier.
Carried out by the RAC Foundation with the help of the National Bridges Group of ADEPT, the survey is based on data provided by 196 councils, which are responsible for maintaining 70,944 bridges meaning roughly 4.5% of the bridge assets are substandard.
The RAC/ADEPT analysis found the one-time cost to clear the full maintenance backlog on all 70,944 bridges would be £5.44bn.
To continue reading visit Highways.