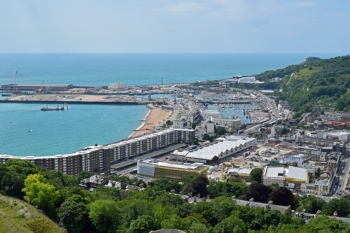 Local authorities have received £14m funding to carry out new checks on imported animal products from the EU.
The new checks on imports starting from April 2021 will also see over 500 new port health roles being created.
Farming, fisheries and food minister, Victoria Prentis, said: 'This funding will allow local authorities to play their part in maintaining standards and efficiency at our borders, while also providing investment in new jobs and infrastructure.'
Ashford Borough Council and Dover District Council will receive £8.8m investment, with Ashford receiving the greatest share to upgrade Sevington Inland Border Facility (IBF) which will carry out an estimated 124,000 checks on imports a year.
Cllr Peter Feacey, portfolio holder for community safety and wellbeing at Ashford Borough Council, said: 'The new service is an exciting challenge for us. The scale of the task is vast, logistically complex and extremely time sensitive. We are, however, fully committed to implementing the changes that are necessary and meeting our responsibilities.
'I am heartened by the support being provided by Defra, not only from a financial perspective but also practically in terms of designing and implementing this service in just a few months.'