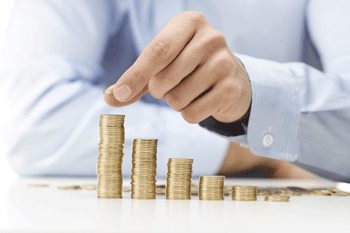 Nearly eight out of 10 councils lack confidence in the sustainability of local government finances, survey reveals.
The 2017 State of Local Government Finance survey - conducted by the think tank LGiU and our sister magazine The MJ - revealed nearly 80% of councils have little or no confidence in the sustainability of local government finances.
It also found that 84% of the 131 councils who responded think the current needs assessment formula is not fit for purpose and 94% said they will be forced to increase council tax for residents.
The vast majority of respondents - 94% - warned they would have to increase charging for services, while 65% said they would have to dip into their reserves to balance the books.
Nine in 10 local authorities told the Local Government Information Unit (LGiU) and The MJ it was a 'high priority' or 'essential' to explore alternative sources of income including commercialising council services.
The proportion of councils who intend to borrow to fund infrastructure also jumped from 57% in 2016/17 to 79% this financial year.
Over 40% of councils warned their 2017/18 budget will lead to cuts in frontline services that are evident to the public, and only 4% said they believed the social care precept would close the funding gap facing social care.
Nearly half of the local authorities approached said they would lose out from the Government's plan to replace the local government grant with 100% retention of business rates.
Heather Jameson, editor of The MJ, warned the UK is 'facing the collapse of vital services' due to 'woeful underfunding'.
'Councils have seen their budgets slashed for years. They have done what they can to make ends meet, but it's not enough to make up for the woeful underfunding,' she said.
'We are not just talking about accountancy problems, we are facing the collapse of vital services which protect vulnerable children and the elderly.
'Local authorities are trying to run 21st Century services with an outdated funding system and less and less cash – something has got to give.' Chief executive of LGiU, Jonathan Carr-West, characterised local government finances as in a 'dire state'.
'This year's survey tells us that the Government's proposals for sustaining local government finance are simply a stopgap.
'Until they begin to prioritise the solutions outlined by local authorities and acknowledge the pressures facing local government, we will continue to mend the cracks in a system that so desperately needs overhauling.'
For analysis of the survey's findings visit The MJ.