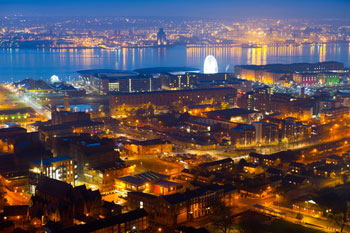 Liverpool City Council will stage a number of events ahead of lockdown easing to test crowd safety.
The council is hoping to put on a number of events next month across music, comedy, outdoor performance and business.
The pilot will form part of a science-led Events Research Programme (ERP) to show how small and large-scale events can go ahead safely this summer.
Liverpool's director of culture, Claire McColgan, said: 'Our experience as the pilot city for mass testing means we have the knowledge and infrastructure in place to deliver complicated projects safely, and we really hope we can help provide the evidence needed to ensure the wider sector is able to open across the country in the coming months.'
Culture secretary Oliver Dowden said: 'These test events will be crucial in helping us find out what works so we can get fuller audiences back safely into venues across the country this summer.
'We will be led by the science, but will work flat out to make that happen to help venues' revival and the British people back to enjoying some of their passions.'