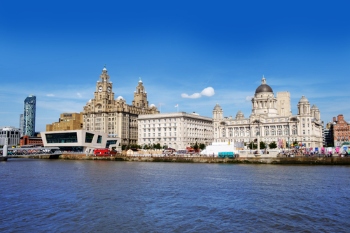 The Liverpool City Region has adopted a new social value tool to help tackle the city region's social, economic and environmental challenges.
Under the new Social Value Framework, benefits to the local community will become a much bigger part of awarding combined authority contracts and could include the training and employment of local people, the use of local suppliers or the inclusion of apprenticeships in contracts.
Social value will help shape key decisions on where to spend or invest the more than £100m the authority receives each year under devolution. The authority will now ensure social value is a core part of decision-making for all contracts above £20,000.
Steve Rotheram, mayor of the Liverpool City Region, said: 'As a public body, we have a duty to ensure that every pound we spend and every decision we take positively impacts the communities that we represent. Delivering prosperity for our city region is not just about maximising the financial value that we are able to generate, but the social value too.'
He continued: 'Every year, the combined authority spends more than £100m and, in doing so, I want to ensure that we're getting the biggest bang for our buck and making the greatest difference possible. That could be by investing in projects led by underrepresented groups, improving people's confidence and ability to find work, or easing their money worries by improving the energy efficiency of their homes.
'I don't want the combined authority to just make good investments, but investments that do good too.'